Japanska buba
Useful information before going to Japan are in TIPS & TRICKS – on top of this page. Good luck!
I'm not Ian from Travel channel or whatever that was but for few days I had my own show …anyway, have you ever asked yourself how come they always get to go everywhere and try everything, go into every possible place for local people, meet everybody, get to eat all kind of food, at the same time have no luggage at all,  and never lose a thing or get mugged? It's almost like travel in Japan with the exception that you probably go around without movie crew, have backpack that no

matter what you do is always too heavy and of course you forget something behind, at least some towels on purpose.
So, my plans for  A.O. (after Osaka) time were changing from day to day. Since you always have to make reservation for almost everything in Japan that was not such a good idea but with the great help from the fastest train in Japan-shinkansen I managed to solve the jigsaw called the trip. It lasted for a week and the destination was Tokyo.
I went to see Kyoto again-totally worth it since you can go to Kyoto every day in year and still don't see everything,  hiked through a tunnel made of only the shrine doors, went to see some zen gardens (there is possibility that you spend the night in temple but of course you have to make reservation at least few days ahead-and you know me…) and met lots of foreigners. I kind of felt lost with them.
Continued at Atami, a touristic spa resorts place, got to know onsen better (Japanese hot spring baths), this time public ones. In every house there is shower and a bathtub located in the bathroom. You take the shower first and then enter the bathtub. While taking a shower you are sitting on a small chair and wipe your body with a small towel dipped in water and shampoo from the water basin. And when you're clean you can relax in a bathtub, filled with hot water (40°C) and some herbs and forget all the worries and the world around you. They do it every day, everybody uses the same water from the bathtub, change it once per day. And in public spa resorts it's the same, you have outside/inside bath and you share the experience with many women at the same time (yep, it's separated). Spent the night in tatami room, so I got the full Japanese experience.
It continued in Yokohama, wonderful city with a big port and Chinatown. The port is 150 years old this year and they had a lot of celebration. There is even EXPO which was at first the main reason why I went there but I started liking this city
more and more every minute.  I saw enormous mechanic spider, made by one French company that makes huge mechanic dolls, and of course some really cool Japanese high tech inventions as cars and high resolution tv screen… It was nice! The best or the worst part as you wish about Chinatowns all around the world is that they're all the same, colourful, with impossible-to-count-number of restaurants and shops.and only 30 minutes away…
…only 30 minutes of train ride…and there was TOKYO, THE TOKYO, one and only, home to 12!!! million people, its billion lights glowing in the dark inviting the people from all around the world as the sign "follow me" to land in its  embrace and be undoubtly satisfied with this immensive capability of packing these small creatures onto its playground.
From jaw-dropping no-room-for-chaos chaotic crossroad where during one red light for cars, thousands people cross the road to perfect movie-scene view from the Tokyo tower (Japanese version of Tour d' Eiffel), to Gotham city city hall;
now count!
from the Electric city where you get all kind of electronic devices,  gadgets and anime costumes or dolls to splendid architecture beautifully-abused  by fashion boutiques;
from best restaurants to homeless people calmly waiting in line for their free meal in the park to early fish market bombed by fresh fish and juicy sea fruits sadly waiting for the revelation of their purpose of life;
from the third highest Statue of Liberty in the world to the spotless pieces of peace and silence in the middle of the city where the mute temples forbid you to interrupt all that is holy… From to from to from to…
Tokyo is a place you just have to meet to have your own from to. A place that leaves a post it with a note: COME BACK ANYTIME on you. I can't wait to get lost in it again… and plans:
there are  many for the next time, I just need a ticketo;)
fish market at 6 a.m.-it's already late
Our reporters have seen Martina smiling and having wonderful time with Japanese family while staying in their home for one month in Osaka. The family consists of father, mother, daughter and son (he was spotted only one weekend during her stay there). It has been unofficially told that Martina is staying in his room while he's away in Tokyo studying architecture and is  sharing other rooms with family. We have seen them talking and since we know Martina doesn't speek Japanese they seem to understand and speak English really well!  She has been treated like another daughter and sister, given delicious dinners and other meals,  been spoken to about history, culture, food, language, travels, taken around with their car to different places, got suggestions about plans. She said that this opportunity to stay with Japanese family for one month has given her a throughout insight into Japanese culture and natural way of living. She liked it a lot and she felt like she became older sister to the children. This is also why she met her Japanese brother in Tokyo and they spent an exciting day there together. She will never forget all the help and places and things that she had done before the trip towards Tokyo together with her Japanese sister (she even has the same camera now;)) and all the adventures and nice conversation she had had with her Japanese parents. And album is just a cream topping on cake!!!
AMAZING FAMILY!!! DOMO ARIGATO!
somewhere in imaginary japanese restaurant a young lady enters:
M: Konichiwa
B: Hello. Don't worry, I speak english.
M: Oh, really? Am I in imaginary japanese restaurant?
B: Well, of course! You can sit here, there is a hot wet towel to clean your hands with and to wipe your face if you want to, here is a glass of water with ice, chopsticks and menu. So, what would you like to have?
M: Hmmm, sushi?
B: Rice blocks with raw fish on it or with fried eggs or with squid or shrimps or… with spicy wasabi and tasty ginger.
M: ok, delicious (oyshi in japanese). okonomiyaki?
B: A special type of pancake. We mix cabbage, meat or fish or noodles or other vegetables and egg and throw the mix on warm "grill", then pour special sauce on it and then you cut it and eat it from the  grill
M: Fantastic! Udon?
B: It is a noodle soup, enriched with vegetables, sometimes tempura…
M: Tempura?
B: Yes, not tempera (kao temperaaa, kisa nebo obojiii, takve je boje…-ok, even in imaginary japanese restaurant they do not sing this song…), it's fried meat or vegetables or fish, shrimp…
M: Chashu rice?
B: Rice with topping made by egg, vegetables, also meat.
M: Oyshiii… And there is sooo much more. Well, that's great that your menus have pictures of food.
B: Of course. So, you'll have all this, I suggest also all kinds of tofu, some other never seen vegetable before (well, almost never seen), some row fish (maybe cooked fish head and you just must try the part behind the eyeball!).
The bartender brings everything on different plates in small portions and the young lady starts enjoying the paradise of flavors…
M: Itadakimas!
B: Dober tek!
M: mmmmmm, this is soooo…. mmmm…. I LOVE this food! what is this? and this? nato-(very sticky euro-popular calory burning source wannabe-like caramel but very very sticky)-mmm, okey, let's rather try some other calory gaining sources…  o, my god, this bbq things are making me nuts…mmmmm… I mix rice with soup with vegetables with meat with fish, mmmm, such a choice… my brain is grateful for all this palette of flavours and this food diversity, every day!!! and yes, of course I'll try pineapple from Hawaii or Philippines and of course I'm going to eat these small fish which are almost antiosteoporosic medication because of all this calcium…
B: Beer or sake or some more tea?
M: which one?
B: japanese hot or cold tea, uran cha (chinese one, good for digestion) or maybe jasmine tea or other green tea?
M: But it's evening. I won't be able to sleep…Do you know what caffeine does to me?
B: Then maybe some sweets?
M: Manju, anmitsu, mochi, warabimochi, azuki (sweet bean-we make almost everything out of it), macha ice cream, rice cakes and other rice products…I WANT IT ALL, well except from macha ice cream-it has strong flavour!!!for me…
B: well, are you ok?
M: mmmmm… I can't even talk anymore..there was so much food, I'm so fool/full. Delicious and I'm keeping the chopstics!!!
Except from the first part with English spoken bartender everything is almost true. But there is one thing that is for sure. They eat wonderful food, prepare it in all kinds of ways, even fry it and they are still a nation of very fit people… Metabolism probably…and not so big consumers of alcohol (damn, this lack of appropriate enzyme!!!);)
And there is of course yakisoba (japanese noodles) and takoyaki (balls with octopuss)…
Fantastic food eaten at home with family and good food eaten outside, everything!!! And really really good!!!
just to inform you why long time no read. My traineeship is done, I'm moving forward from Planet Japan to Planet Tokyo. But this planet is never lonely. Even though I'm already used to it I come across so many things that take my breath away. I really love it here. And there are so many things to still do and see. Country is people and everybody that I have met here are the reason why I like this country so much!!! Domo arigato!!! I will write more next time-I have places to go and people to see. I know you understand.
I'm sorry to bother you on your vacation but I'd like to make a kind request that you come back to your office as soon as possible. And please don't leave us alone again… In the attachment there is photo of the time when you had gone who knows where. Remember? The consequences are still visible!!! I've checked the Centre for atomic bomb research and hospital… And do you remember that man:" Dobro jutro! I'm from Hiroshima," he said, "me and my classmates went to a trip to another town that day. When we came back, our school was gone. And so was everything else…" Maybe you know him, he became your supporter.
I'm looking forward to seeing you again,
human
Attachment:
A: Yep, it's true! They work a lot!!! But they also get the results out of this. I think the workday might look like this:
around 6,7 wakey wakey, then breakfast & co.
8, 9 start working
12-13 lunch
13-whenever- work (hmmm, average time when they finish is maybe 18…hmmm, I'm not sure-at laboratory when they finish with their daily work, they go home-there is also a bunk bed if they're too late:) they're free to come and go whenever they want but they know what their job is…
around 18, 19-dinner
later-friday karaoke, drinking bars, tv…during week tv and bed, maybe also some sports
students:
start at 8 a.m. finish at 4 p.m. after that go to a part time job, play sports three times per week (almost everybody is a member of a sport club-tennis, golf…), study or in the evenings go to karaoke, drinking bars, have fun.
This is some kind of average presentation. You hear all kind of personal stories. Mine goes like this: I wake up around 8 a.m., have breakfast, catch the train after rush hour, come to department where I check my e-mail (thank you all for keeping my inbox full:), then read some articles, annoy staff with questions about their projects, read some more articles, looking for articles for home work, one day also check the situation at the hospital, around 4 p.m. go somewhere, either it's ice cream either it's meeting with friends either see a museum, make ikebana, present slovenia in front of the students that look after me… Have dinner at home or sometimes outside and go to bed around midnight after seeing some funny japanese tv shows. I like saturdays' morning seminars with presentations of articles and afternoon's trips and love sundays with exciting sight-seeings. I have met wonderful people here! And got the idea how a working day and weekend should look like:) 
But the best thing is they are all in good mood, make fun out of everything, there is no place for tiredness and they are all willing to explain me things, to listen to me and to answer to all of my questions, to help me arrange the trips, to give me sweets (oishiii, I love japanese food-you are probably starving and just waiting for the post about it, ain't you?!!!;)… They are amazing! Domo arigato!
DORAEEEEMOOON!!!
 He's amazing, cute, smart robotic cat! At first manga, now he has anime series. He is the first anime ambassador! He's an animal version of McGayver!!! AJ ROB HIM (read my previous post)!
Nikon here nikon there… It's a boy and his name is Nikon!!!
Of course manju, I'm not forgetting about you-soft when you touch it, delicious when it melts in your mouth.
 Hospital's way of exchanging patient's papers…I still don't have the photo but I'm working on it-science fiction!sci-fi, I'm telling you!!! It looks like a railway especially for the boxes filled with papers and you can watch them change tracks or disappear in the air…
mr. tv man
Mr tv-man and funny japanese tv shows: I don't know why-everybody is surprised, well I'm too actually since I'm still very poor in japanese…
Slippers wherever you come, you even have to change them when you go to the toilet. And in the restaurants or museums you have to take your shoes off sometimes so be prepared with clean socks. 
…and of course love at first sight with all the other lovers (the song just has to be promoted again, you're welcome Mr. Martin:)
Here are written only few things-there is much more…many reasons why you fall in love with the country and its people…but you have to try it to know it.
difference in pronounciation: they say R when there is L and vice versa, they say V when there is B and vice versa…well, not always, you just have to be really good listener.
fol exampre: I LOVE YOU- it might sound as ay RoB yu… it's not even far from the truth since someone steals your heart- uau, how poetic this is.
can you find any othels coor exampres?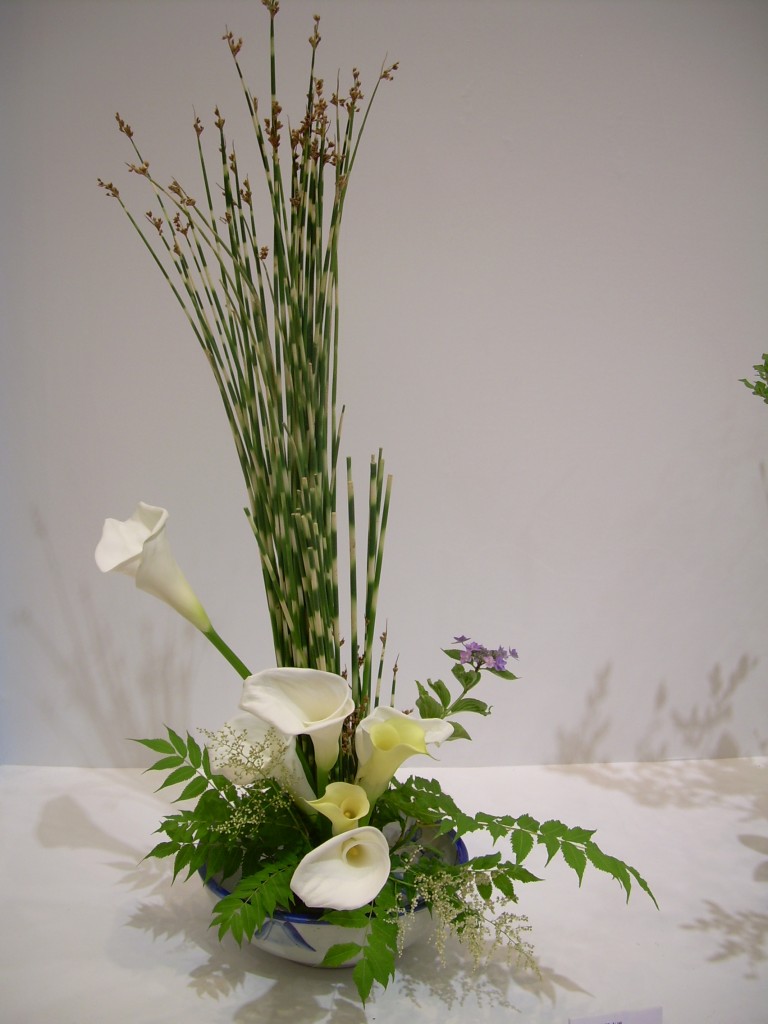 IKEBANA
bana pomeni roza (flower)
ike pomeni dat zivljenje necemu (to give life to something)
IKEBANA-dati zivljenje rozam (to give life to the flowers)