Archive for June, 2009
just to inform you why long time no read. My traineeship is done, I'm moving forward from Planet Japan to Planet Tokyo. But this planet is never lonely. Even though I'm already used to it I come across so many things that take my breath away. I really love it here. And there are so many things to still do and see. Country is people and everybody that I have met here are the reason why I like this country so much!!! Domo arigato!!! I will write more next time-I have places to go and people to see. I know you understand.
I'm sorry to bother you on your vacation but I'd like to make a kind request that you come back to your office as soon as possible. And please don't leave us alone again… In the attachment there is photo of the time when you had gone who knows where. Remember? The consequences are still visible!!! I've checked the Centre for atomic bomb research and hospital… And do you remember that man:" Dobro jutro! I'm from Hiroshima," he said, "me and my classmates went to a trip to another town that day. When we came back, our school was gone. And so was everything else…" Maybe you know him, he became your supporter.
I'm looking forward to seeing you again,
human
Attachment:
A: Yep, it's true! They work a lot!!! But they also get the results out of this. I think the workday might look like this:
around 6,7 wakey wakey, then breakfast & co.
8, 9 start working
12-13 lunch
13-whenever- work (hmmm, average time when they finish is maybe 18…hmmm, I'm not sure-at laboratory when they finish with their daily work, they go home-there is also a bunk bed if they're too late:) they're free to come and go whenever they want but they know what their job is…
around 18, 19-dinner
later-friday karaoke, drinking bars, tv…during week tv and bed, maybe also some sports
students:
start at 8 a.m. finish at 4 p.m. after that go to a part time job, play sports three times per week (almost everybody is a member of a sport club-tennis, golf…), study or in the evenings go to karaoke, drinking bars, have fun.
This is some kind of average presentation. You hear all kind of personal stories. Mine goes like this: I wake up around 8 a.m., have breakfast, catch the train after rush hour, come to department where I check my e-mail (thank you all for keeping my inbox full:), then read some articles, annoy staff with questions about their projects, read some more articles, looking for articles for home work, one day also check the situation at the hospital, around 4 p.m. go somewhere, either it's ice cream either it's meeting with friends either see a museum, make ikebana, present slovenia in front of the students that look after me… Have dinner at home or sometimes outside and go to bed around midnight after seeing some funny japanese tv shows. I like saturdays' morning seminars with presentations of articles and afternoon's trips and love sundays with exciting sight-seeings. I have met wonderful people here! And got the idea how a working day and weekend should look like:) 
But the best thing is they are all in good mood, make fun out of everything, there is no place for tiredness and they are all willing to explain me things, to listen to me and to answer to all of my questions, to help me arrange the trips, to give me sweets (oishiii, I love japanese food-you are probably starving and just waiting for the post about it, ain't you?!!!;)… They are amazing! Domo arigato!
DORAEEEEMOOON!!!
 He's amazing, cute, smart robotic cat! At first manga, now he has anime series. He is the first anime ambassador! He's an animal version of McGayver!!! AJ ROB HIM (read my previous post)!
Nikon here nikon there… It's a boy and his name is Nikon!!!
Of course manju, I'm not forgetting about you-soft when you touch it, delicious when it melts in your mouth.
 Hospital's way of exchanging patient's papers…I still don't have the photo but I'm working on it-science fiction!sci-fi, I'm telling you!!! It looks like a railway especially for the boxes filled with papers and you can watch them change tracks or disappear in the air…
mr. tv man
Mr tv-man and funny japanese tv shows: I don't know why-everybody is surprised, well I'm too actually since I'm still very poor in japanese…
Slippers wherever you come, you even have to change them when you go to the toilet. And in the restaurants or museums you have to take your shoes off sometimes so be prepared with clean socks. 
…and of course love at first sight with all the other lovers (the song just has to be promoted again, you're welcome Mr. Martin:)
Here are written only few things-there is much more…many reasons why you fall in love with the country and its people…but you have to try it to know it.
difference in pronounciation: they say R when there is L and vice versa, they say V when there is B and vice versa…well, not always, you just have to be really good listener.
fol exampre: I LOVE YOU- it might sound as ay RoB yu… it's not even far from the truth since someone steals your heart- uau, how poetic this is.
can you find any othels coor exampres?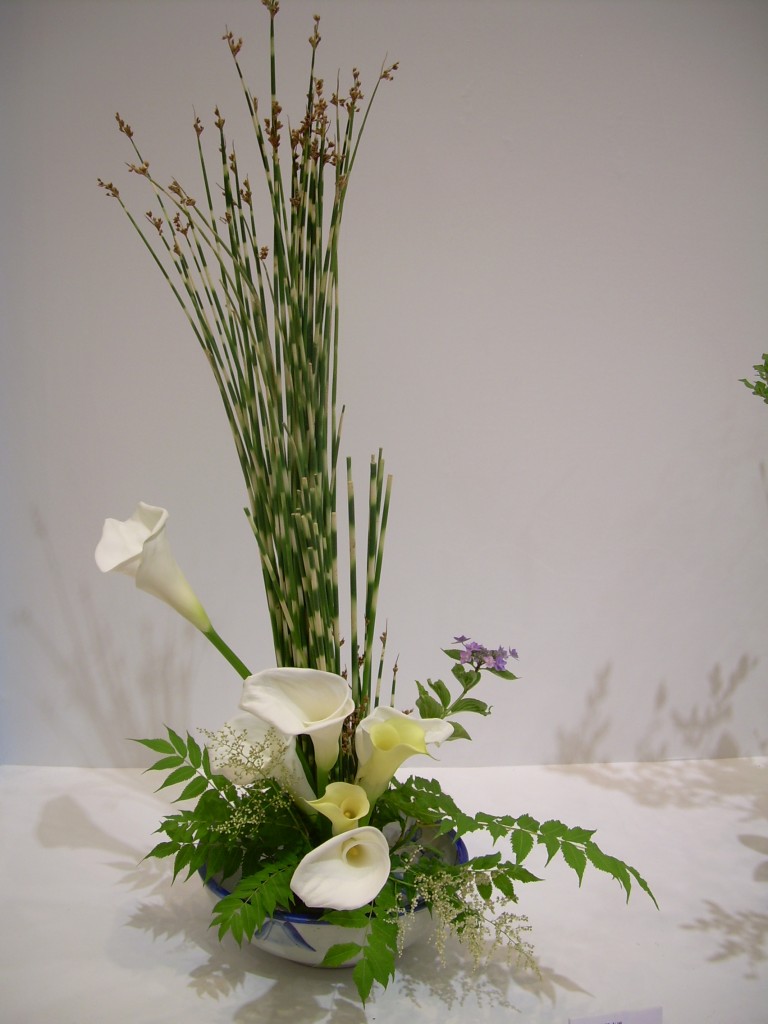 IKEBANA
bana pomeni roza (flower)
ike pomeni dat zivljenje necemu (to give life to something)
IKEBANA-dati zivljenje rozam (to give life to the flowers)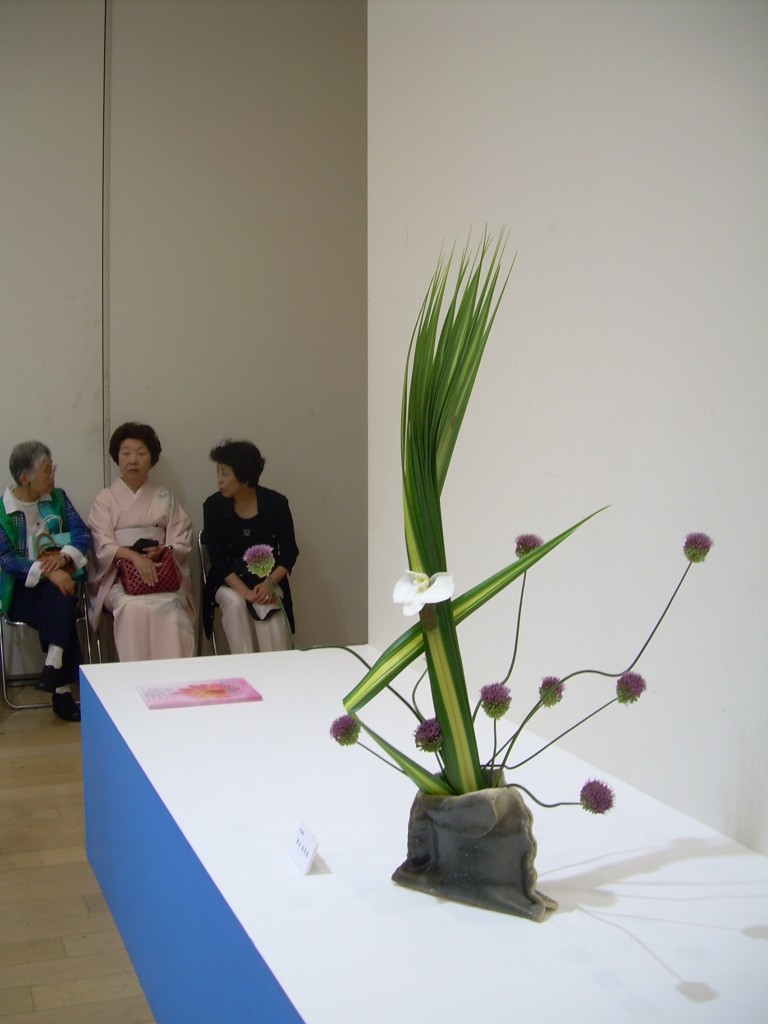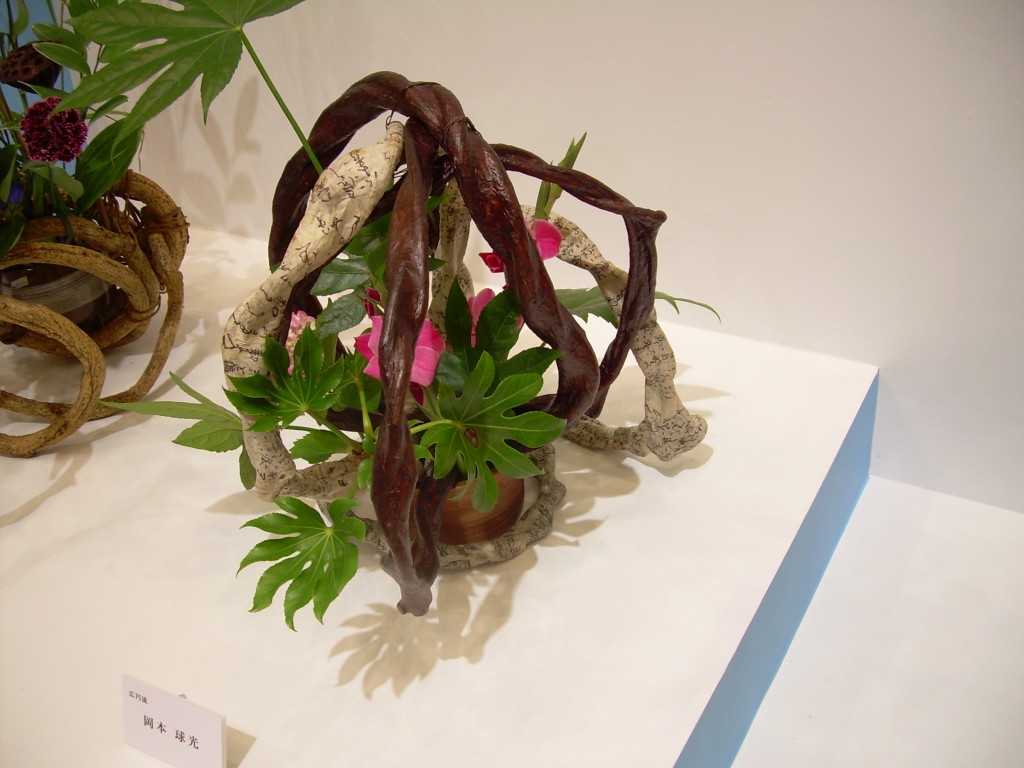 My name is -chan, Marchan (well, sometimes also Maruchan). They call me like this in school, at work, at home. It is a nickname and -chan is used for girls, meaning friendly and nice person (Martinca po domace), for boys it's -kun. When they say the name and end it with -san it represents respect towards this person. And if they call you sensei, well, congratulations, teacher or professor!:) But maybe they call me Maruchan because maru means circle and with all this japanese food I'm becoming one…;)
went to the aquarium stop the best in japan stop liked it a lot stop petting small mantas and sharks stop mantas are cool stop they liked us a lot stop one even tried to bite me stop then we had sushi stop
She deserves it-a special post, 'cause she's the sweetest (glavni razlog za SB2), the coolest (just look at her ribbon) and the hairiest 35 year-old girl ever! She has a special place in every store, in every person's heart and she is loved all around the world. Forget about Angie, this is Hello Kitty I'm talking about!!! There is going to be a huuuuge celebration for her birthday, oh boy oh boy oh boy!!! I'm not going.
joj, revca, hmali bi jo olstarke pohodile…BUAHAHAHA…Saved last moment…
Unfortunatelly, Kitty, I've fallen in love with another guy. He's smart, cute, funny and he's an animal version of McGayver…And he has a super duper name! But you'll learn about him and my other many loves in Japan in another post.
 In se malo poslovenjenja…
french wine…mmm
Sm mislna nardit krompjr u zjvnci, ma nemajo kislega zjlja, no, pol smo ga najdli, ma je blu zj prepwoznu. Taku da bo naslednjic al krompjr u zjvnci alpa jota, jp, primorska hrana:)
Ce pa imaste ksno idejo, le na plano sz njo!!! Aja, odpade pa gibanica, potica in podobno pacanje!
If you walk from one stone to another without any difficulties  with your eyes closed  you shall be lucky with your love. If you ring a bell your life shall be long. If you touch a statue on the same spot where you have pain, your pain shall disappear. If you go through a hole that represents Buddha's nostril you shall live happy life. If the smoke covers your hair the bad spirits shall go away. If you drink water from the fountain of life you shall gain on longevity and health. If you write your problems on a piece of paper and then put it in a water your probles shall be flushed away. If you go through a dark tunnel your spirit shall be reborn. If you get a bad-luck fortune paper, leave it on the tree and the gods shall take care of it. If you fall on a special street you shall have problems for two or three years… And these are only few of the promises that you get in all kinds of temples (sacred place for Buddhists) and shrines (sacred place for Shintos) around here. And the best part is that it's huge fun!!!:) You have to try everything, touch everything, play with everything, shake things, pick up objects… and hope for the best results. You can easily become addicted to it:) And everybody is doing it. On the photo Y and R are touching the bull for…mmm, well who knows for what.
Yap, Nara and Kyoto, places close to Osaka with important cultural heritage and some of the japanese natural treasures, were main destinations this weekend. After my saturday morning presentation to the staff at University (that's right-people here work at least 6 days per week, 12 hours per day!) I went to Nara. And when you come to Nara you are greeted and followed by herds of DEERS!!! Some emperor decided that it's bad to kill a deer and now there are tons of deers all around the town. You try to make a nice photo of a temple with the biggest statue of Buddha and all of a sudden something starts chewing your T-shirt! You only wish that the enourmous Buddha could stand up and shout at these hungry creatures!:) On the photo here you can see the messages written to gods.
Kyoto is bigger and has more temples and shrines and you're blown away by its beauty. If you're lucky you can see a lot of maikos (apprentices for geishas), and if you're luckier even male maiko!!! Let's say that after all that touching, twirling and moving objects the natural conclusion is that I'm one lucky person-I saw maiko man!!!:) It's the same as maiko just bigger.
Here are maikos from the back.
We also took part in a tea ceremony which is done in a tea room covered with tatami, and performed by trained lady in kimono that gives you tea and sweets. You are on your knees and recieve a tea cup with a bow and then you have to turn a cup three times before drinking from it for three times .
from right: R, K, R, Y, Y, my place, T, P waiting for the tea.
With all this delicacy you even forget how your knees hurt. I'm still looking for the main substance that makes this beautiful experience so fullfilling.
On the photo lady giving sweets.
More about japanese slippers, their colourful shops, how I was petting mantas and how my workday looks like next time. For now it's hello kitty cool!!!
Itekimas-see you.
And another gastroenterological question: Where do they get pineapple from?
a)Hawaii
b)Korea
c)Moon
I'm just preparing you for the great quiz finale!:)